What People are Saying About DogWatch of Cape Cod
Susan Kaput, Dartmouth, MA
Thank you Holly and Randy!
 I've had a DogWatch Hidden Fence System for several years now (4, I think). Holly and Randy have been so helpful and stand behind their product. And our dogs stand behind it too (smile). They really respect that boundry, which is a huge relief to me, as we live on a busy street. Great Product!
We want to hear from you! Write us a review on Google+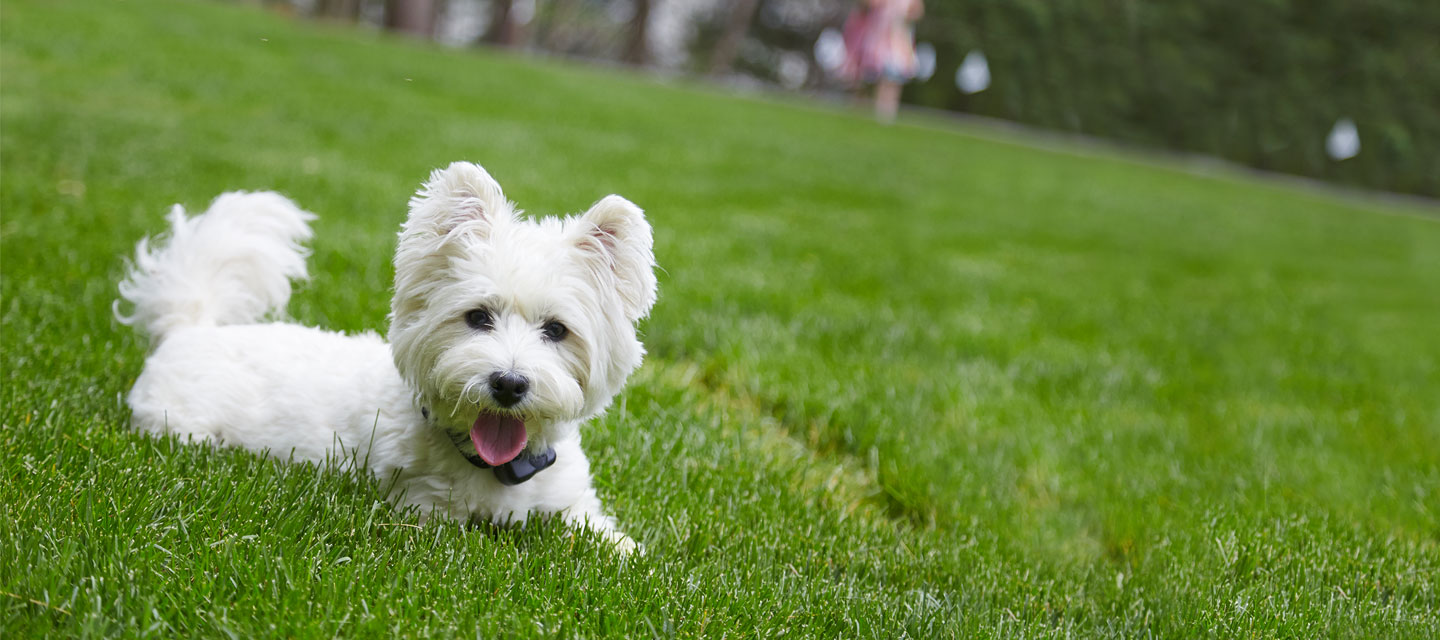 Dana, David, Lucas, Gabriel and Luna the Dog,  Woods Hole, MA
Thank you, Holly and Randy
I just want to let you know how happy David and I are with the decision to invest in the Hidden Fence. Luna, our two year old stray dog from Portugal was a lost cause. Her ability to escape had led her to adventures at police stations around the city of Copenhagen, and our dread at losing her was constant. When we moved back to the US a month ago, we were looking forward to having the french doors to the deck open all summer, with the kids playing in the garden and running free in the neighborhood. We feared that this wouldn't be the case given Luna's record of escaping.
David and I were skeptical of the hidden Fence System, all our hopes were pinned on the silly flags around our yard and we just didn't believe they (or the shock) would deter Luna from running away. Well, we were wrong!!!
Luna has free reign of the yard but she has not run away. Within 24 hours of activating the fence we saw tremendous changes in her behavior. She gets angry at the flags, growls and barks at them, runs the perimeter of the garden but she has only crossed the line twice in a month! Even when other dogs, people or cars come by, all the temptations Randy mentioned, she doesn't cross the boundary.
We couldn't be happier. Luna couldn't be happier. But most importantly, we don't worry anymore.
Thanks for your wonderful system and Randy, thanks for your good insights and determination with Luna-it was contagious!
May 2012
Brenda C.,  Eastham, MA
The System is awesome! Thank you so much.
The training was miraculously successful- Ella picked it up quickly and Randy's training tips were worth gold. Slapping the flags and creating a little "ramp" for her to go out the driveway on leash worked really well. We just started taking her off the property on leash yesterday, which has made life easier. The weeks of training are a large commitment, but oh so worth it. Ella got zapped a few times, but never cried or freaked out, just backed right up into her safe zone. We even had her favorite boyfriend dogs walk by the driveway and she didn't run through the flags. We did have to tighten the collar and turn it up to medium high to get her to react noticeably to the correction.
Again, the system is awesome- thank you so much.
September 16, 2011
Marlie Nunes, Marshfield, MA
This company gave me an excellent deal, affordable for me and exactly right for my dogs's well being. This was about 8 years ago and they have answered my calls about functionality a few times (little stuff, dead battery and kid chopping though wire) They have been professional and helpful, right there to back their product.
They also trained the dog so she understood the fence when they first installed it. The dog therefore stayed well back after the first couple of days and completely understood her boundaries. It was great to have a professional trainer on board because I have seen other folks spend money on this type of fencing and not have a clue how to teach the animal how to cope with it - and that makes all the difference in the world.
I would say this product and service has an extremely good value. It made it possible for my family to enjoy a dog who might have been a little much to handle otherwise.
Thank you DogWatch of Cape Cod! Well done, and appreciated.
2014 - Google 
Alison and Hans Rilling,  Orleans, MA  
A Long Overdue Thank you...
for The DogWatch fence you installed last spring. It has changed Pippin and Thurber's lives! They have plenty of room for playing with ball, stick and each other. The fence works perfectly...except in rare cases of Chipmunk overdrive, when nothing could stop Pippin. Fortunately, it does contain him when other dogs walk by in the street. 
Thanks so much for your help.
August 19, 2013
Margi Berkley,  Marstons Mills, MA
Having a DogWatch Fence has brought us peace of mind for four years. And four years later, Bella still knows her boundaries! Very professional owners and awsome with training Bella and me! Would highly recommend.
June 2012 - Facebook 
Ray and Patricia, Centerville, MA
Toby's New Fence
We wanted you and Randy to know how pleased we are with the buried fence that you installed at our home in Centerville several months ago as well as with the training that Randy provided. Toby quickly learned his roaming limits and has never once followed me out of his area nor has he left his area in pursuit of squirrels, dogs or people. He seems happy with his collar and is always excited when I put it on so that he can go out and play. 
In spite of our taking him back to our home in CT every few weeks, he never seems to forget his Cape Cod boundaries when we returns to Centerville. Your great installation and training has given us much peace of mind when we let Toby out of the house and on his own. 
July 2013
Dianna Caissie, Centerville, MA
Thank you
I just wanted thak you and Randy for all the help in training Junior and us on the fence..we are loving it...Junior is too!
January 2013 - Facebook
Jim, Duxbury, MA
Simply the Best. Randy and Holly are terrific.
They're nice, easy to work with, and utterly reliable.  The dogwatch system was installed when we moved into our house over 10 years ago and since then we've replaced receivers and collars, adjusted the fence perimeter and installed zones.  Every time I've called, the response has been prompt and the service impeccable.  I can't imagine using anyone else and would recommend them to anyone....
April 28, 2010 -  CitySearch Rating: 5 stars
Tracy Sulliavan, Marstons Mills, MA
I have had the pleasure of knowing Holly for several years. In my experience she is a very passionate and professional local business owner. She is very knowledgeable about her product and also about dogs. I have seeked her out on a few occasions, and she has helped me with DogWatch products and also with dog advice. Nice to have someone local you can call on and get a quick human response. Thanks. 
2012 - Facebook
Nanette Perkins, Sandwich, MA
I have used Randy Hoyt (Dogwatch of Cape Cod) for both of my homes in MA and their system was able to contain some very strong willed dogs! I also have to commend them on their customer service. When I was having some issues with the system (operator error) they came out within days and walked me through what I needed to do. They can't be beat. I've referred them to many others over the years and all of the feedback I've received has been fantastic. Have no worries in working with them.
2010 - Merchant Circle 
Richard Brann Drywall,  Marstons Mills, MA
Great Customer Service
Randy and Holly Hoyt of Dog Watch of Cape Cod provide excellent customer service and quality workmanship to all their customers. It's great to work with a company that cares about their customers and makes each customer feel like their top priorty. Thank you and keep up the great work!!
2010 - Merchant Circle
Andrea,  Mashpee, MA.  
Thank you!
I just wanted to thank both you and Randy for such a seamless and perfect experience with Dogwatch! I had a lot of questions and concerns about this system and they all were put to rest. It almost seems too good to be true and too easy. Randy trained all three girls in no time or maybe it was me! All I have to do is say careful and I get an immediate response. I love it!! I would be happy to be a reference for anyone that might need it. Your prices also were the best.
June 2011
Sharon,  Eastham, MA
Thank You!!
I recently had to call DogWatch of Cape Cod on a Saturday afternoon. I wasn't expecting a call back, given that it was the weekend and a sunny day, but my message was returned with the hour. What a wonderful surprise! Holly spent about 1/2 hour on the phone, helping me trouble-shoot the system. It is not often that you encounter someone so committed, friendly, and helpful. Holly and her husband have provided me with the most fantastic customer service since day one. I wouldn't hesitate to recommend DogWatch of Cape Cod to anyone who is installing an invisible fence.
May 2012
Dave and Joyce Backmann,  Sandwich, MA
Just had the fence installed. Our dog immediately learned the boundaries and is now safe in the back yard. Randy does an outstanding job. 
April 2013 - Facebook 
Jimmy A, Monroe County, NY
We met with Holly initially and I can not say enough about her sincerity of how she care for your pet and listens to your questions and concerns. Randy installed the equipment and walked my husband though the process and answered questions and concerns that we had.
The company I would recommend to anyone. Their professionalism and care for the customer and their line work shows in everything they do. I am truly happy with their work and would be happy to refer them to anyone needing their service.
March 2012 - Yelp 
Denise Glade, Harwich, MA
During our initial consultation with Holly, she fully explained the DogWatch system, costs, time-frame for installation and training process to teach our dog to recognize the boundaries without any fear or sense of punishment.
Installation was scheduled and happened as planned. Holly and Randy answered any/all of our questions before and after the job. Over the years since then, they've continued to be fully responsive when I've needed to replace collar batteries and when I inadvertently cut through the wire while planting.
The system has been reliable and maintenance-free ( other then the wire cutting accident that was my own fault). We were able to have Piper outside with us at every opportunity, even with the deepest snowfall. The collar batteries proved to have a long life and we never experienced a failure.
It has been a complete pleasure to find such a quality product backed by first class customer support provided by Holly and Randy Hoyt, owners of Dogwatch of Cape Cod.
 2014 -  Angie's List
Ethel McCue,  Mashpee MA
I am sending you this message to say: after one mishap - Vero and Boomer are staying in the back yard as happy customers!!! They are even staying in the front yard with people walking by. I am a very happy &satisfied customer!! Thanks again and I will keep in touch while I spread the word.
June 2013
Tell Us Your DogWatch Story!
We'd love to hear from you, too! Please consider filling out our customer feedback survey to tell us about your experience with DogWatch.